Scoutmaster Musings
Archives:
2020
2019
2018
2017
2016
2015
2014
2013
2012
2011
2010 -
Dec
Nov
Oct
Sep
Aug
Jul
Jun
May
Apr
Mar
Feb
Jan
2009
2008
2007
2006
2005
Historic Merit Badge Program
The official info is
Finally
available on
Scouting.org page
- let's do this thing already!
The final completion date is still December 31, 2010.
The page above has links to online info and requirements for each badge.
Scout On
Posted: 18:22 03-31-2010 492
---
3-D Eagle Ceremony
We're having our first multiple-Eagle ceremony this afternoon. These three guys in the Sharks patrol have been together since Tiger Cubs and have all earned Eagle over the past six months, so they decided to combine their ceremonies.
They've got another patrolmate who's involved in theater for their MC and they have a theme of "Eagle in 3-D" since there's three of them and a play on all the 3-D movies being offered. It should be a fun time.
For the past few years, I've been carving
fire pistons
for scouts that reach Eagle. I carve the troop number on one side and their initials on the other, plus some sort of design. In this case, it's supposed to be waves since the Sharks are in the ocean, but maybe they look more like flames of fire, I don't know. :-)
Anyway, I just finished polishing and testing the pistons this morning after working on them all week - nothing like pushing it to the end. Luckily, the weather has been great so I've been in the sun on the front porch cutting away and remembering some of the fun we've had together.
When reviewed all at once, it's amazing how many adventuers an active scout can have. These guys will have traveled from the bottoms of oceans to the tops of mountains; from dessert heat to arctic cold; from urban congestion to wilderness isolation. It's an amazing collection of memories.
Thinking of their adventures, it reminded me how important it is to prompt the scouts planning our troop outings for next year to stretch their imaginations and not fall back on the old, trusty, safe activities. Those campouts and trips will not only make memories to enjoy years from now, but they will help make young men of character.
Scout On
(you can click the image for a larger view)
Posted: 9:39 03-28-2010 491
---
BSA Centennial Coin - I Got Mine!
Just like waiting to get tickets for the big game, I was sitting here on my computer in line at 11:00am Central time for the
USMint.gov
to open the doors to the BSA commemorative coin vaults.
Right at 11:00am, the site came to a screeching stand-still. The "Add to Cart" button just started my little hourglass spinning and it just sat there. Then, I could get no pages to show up.
I can only assume that the other million BSA volunteers were all doing the same thing. :-)
But now, 24 minutes later, I got my Proof coins ordered! Those are the most expensive $1 dollars I've ever had. Well, I don't have them yet - I can only wait until they get delivered to see how they look.
With only 350,000 being minted, you should order yours today. I expect they won't last long. And, if they should run out before you get a chance to buy one, drop me a line - maybe we can work something out $$$$$$$$$$ :-)
It looks like you can also purchase the coins through
ScoutStuff.org
- the process is easier, but the shipping is higher.
Scout on
Posted: 10:25 03-23-2010 490
---
The Scout conference
Just as the scouts learn outdoor skills, leadership skills, and life skills as they experience the adventure of scouting, Scoutmasters keep learning as they spend time in their "job".
Attrition has always been one of my personal concerns and each year I try to improve the troop's retention ratio. This year, I'm applying quite a bit of effort to the Scout conference - where a new scout earns his Scout badge.
Similar to the first step of a thousand mile journey, the Scout conference confirms that the scout is a member of the troop and part of the gang and starts him on his scouting trail. He's demonstrated that he is sincere in his interest to participate and follow the direction set by the Oath and Law. He's prepared to give it his best.
The new group of scouts that crossed over this past month all met on Monday. The newly elected SPL had chosen three Troop Guides. At the meeting, each Troop Guide stood in front and called out the names of the scouts in his patrol. Each group went outside and spent the next half hour playing "get to know you" games and talking about scouting. Guess what the scoutmaster did - chatted with the parents!
Since the scouts are doing such a great job of getting the new scouts moving ahead, I'm not needed much. By training the Troop Guides beforehand, they're ready to lead the guys. My time comes when the scouts set up a scoutmaster conference with me. We use
TroopKit.com
for our scheduling so new families get up and running pretty quick.
This past week, I've had eighteen Scout conferences, but ten of those were on last weekend's campout. The new guys are waaaay excited for the Court of Honor on Monday because that is when they will receive their patch, troop neckerchief and slide, troop numerals, and a special gift that's a surprise for now.
I did my best to welcome the guys to the troop, answer their questions, and listen to what they were hoping to experience in scouting. By the way, every one I asked has a Wii game system. :-)
By making sure the scouts and their parents know the door is open and a phone call is welcome, a scoutmaster sets the direction for open communication, caring, and community. The Scout conference sets the tone for that scouting family's experience in the troop, so it's a very important 20 minutes.
Scout On
Posted: 23:36 03-19-2010 489
---
Even More Historic Merit Badges
Do you recall the post at Scouting Magazine that got everyone excited about the Historic Merit Badge program? Carpentry, Signaling, Tracking, and Pathfinding merit badges are being resurrected for 2010 only as a part of the centennial celebration - a great idea!
It's been a little more than two months since that post. In that time, the actual merit badge patches have become available at scout shops, scouts have become excited about participating and lost that enthusiasm, and I've yet to find anything official about the program. In our council, applications for merit badge counselors for those badges are not being accepted yet.
Today Scouting Magazine has posted an update, basically saying "any day now!" Sorry, but my skeptic side is showing today. See the post at
Scouting magazine
.
But, hey, I guess those badges are even more historic now than they were two months ago! There ya go.
Scout On
Posted: 14:57 03-17-2010 488
---
Spring has Sprung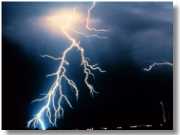 Wahoo! We're going camping tomorrow!
There's still almost a foot of snow in most places, but the continual rain and above freezing temps the past few days have melted to grass in some places. That's spring as far as I'm concerned.
And, just now, I heard my first thunderclap of the year - at 8:30am on March 11 - that's got to be a record! That certainly means SPRING has arrived. Keep in mind, this is Minnesota, and March has historically been our snowiest month of the year. So, maybe I'm pushing things a bit - less than 3 weeks ago we had our Klondike Derby.
The scouts planned this campout to be GeoCaching and it will be the first outing for some of our newly crossed-over scouts. Should be a soggy, wonderful time.
Scout On
Posted: 8:28 03-11-2010 487
---
Does Eagle Matter?
A couple guys at Baylor are getting almost $1,000,000 to find out. In two years, we'll hear if Scouting makes a difference in mens' lives and if Eagle Scout rank matters or not. Sounds like a fun job!
Read More
Scout On
Posted: 12:16 03-04-2010 486
---
Life EDGE Requirement
I've been thinking about it, and I have a concern with this new requirement #6 for Life rank:
While a Star Scout, use the EDGE method to teach a younger Scout the skills from ONE of the following six choices, so that he is prepared to pass those requirements to his unit leader's satisfaction.
I love the idea of having higher-ranked scouts teaching lower ones and of using EDGE as a standard method of teaching. The interaction of scouts and the extra opportunity for younger advancement is great.
One of the listed skills that can be taught, for example, is Second Class #1-a:
Demonstrate how a compass works and how to orient a map. Explain what map symbols mean.
So, the Star Scout gets a compass and a map and a Tenderfoot scout that has not yet learned this skill. He then explains the skill to be taught, demonstrates the skill, guides the Tenderfoot through the skill, and finally ensures the Tenderfoot is enabled to perform the skill all on his own.
Throughout this teaching, the scoutmaster should be watching that the EDGE method is being used. When the teaching is complete, the Tenderfoot would then demonstrate the skill to the scoutmaster to show he has learned it well enough.
Here's my concern ...
The scoutmaster should sign off on the Tenderfoot's advancement requirement since it was done to his satisfaction. Then, the scoutmaster signs off on the Life requirement, unless EDGE was not used or the Tenderfoot did not learn the skill.
This seems to push the "Learn It, Show It, Forget It" problem we're working to get past. In this scenario, the Tenderfoot may have seen a map and compass for the first time, parroted what the Star scout did, and got it signed off. In a day, or an hour, he may not remember how to orient a map.
The adults and Star, Life, and Eagle scouts in our troop teach skills to lower-ranked scouts. They often use EDGE. They sign off on T-2-1 scout skill requirements. But, they don't teach a skill and sign off at the same time. If a scout wants a 'demonstrate' advancement requirement signed off, instructing has been done earlier. The scout walks up, demonstrates, gets the sign off.
This new Life requirement seems to promote the teaching and signing off at the same time, which I've found to lessen retention. I'm still trying to work out the best way to handle this new requirement without adding to it, nor weakening the skill level of the scouts.
The best way I've come up with is interpreting "so that he is prepared to pass those requirements". Since it doesn't say "so that he passes those requirements", the scoutmaster might observe that the teaching was done and it appears that the Tenderfoot knows the skill good enough to get it signed off. But, he may not sign off right then, waiting for the Tenderfoot to demonstrate the skill at a later time. Letting the Tenderfoot know this is just a training time for him rather than a sign-off time might set expectations correctly.
Any
constructive
suggestions out there?
Scout On
Posted: 12:01 03-04-2010 485
---
Previous Posts
Site Disclosure Statement
---
Contest - Ask a Question - Add Content

---
This site is not officially associated with the Boy Scouts of America


Find more Scouting Resources at www.BoyScoutTrail.com